TINA'S JAMAICAN CARIBBEAN RESTAURANT
Authentic Jamaican Cooking, from scratch, using imported Jamaican spices and ingredients
THE BEST CURRY CRABS IN TOWN!!!
ORDER AHEAD
Thursday, Friday, Saturday Only
CONVENIENTLY LOCATED IN THE HEART OF NEW ENGLAND:
Tina's Jamaican Caribbean Restaurant
223 Atwells Avenue
Providence RI 02903
OPEN 11 AM TO 10 PM Monday through Friday--
11 AM TO 11 PM Saturday
Closed Sunday
Phone: 401/490-4625
Friendly atmosphere, Friendly service, Good eating!
Full flavored Jamaican food cooked by authentic Jamaican chefs! You will not find better eating anywhere! Food so great . . . you'll scrape your plate!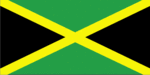 Dine in or Take Out 
Lunch and dinners daily
LUCKY WEDNESDAY! ALL MEALS ON MENU ARE NINE DOLLARS!
Please email or phone with any questions, comments, or reservations! We welcome your input.
Insider's Tip: Tina's cooks grate their own coconut to make coconut milk for their recipes. Only fresh ingredients are used at Tina's.
No need to travel to Jamaica to get the flavor of the nation. Come to Tina's instead! Jamaican cooking by Jamaican cooks!